Your
Local Roofer

in Dunham on the Hill

Covering All Areas
JCB Roofing & Building Ltd offers a wide range of both roofing and cladding services to the residential and commercial markets; all types of specifications are undertaken. The size of the work JCB Roofing & Building Ltd engages ranges from £500 up to £1million contracts.
The longevity and success of JCB Roofing & Building Ltd is down to the ethos and culture of the company. A partnering orientated ethos, with a continued effort to work hard to maintain client satisfaction, has ensured that JCB Roofing & Building Ltd continues to build on relationships with clients.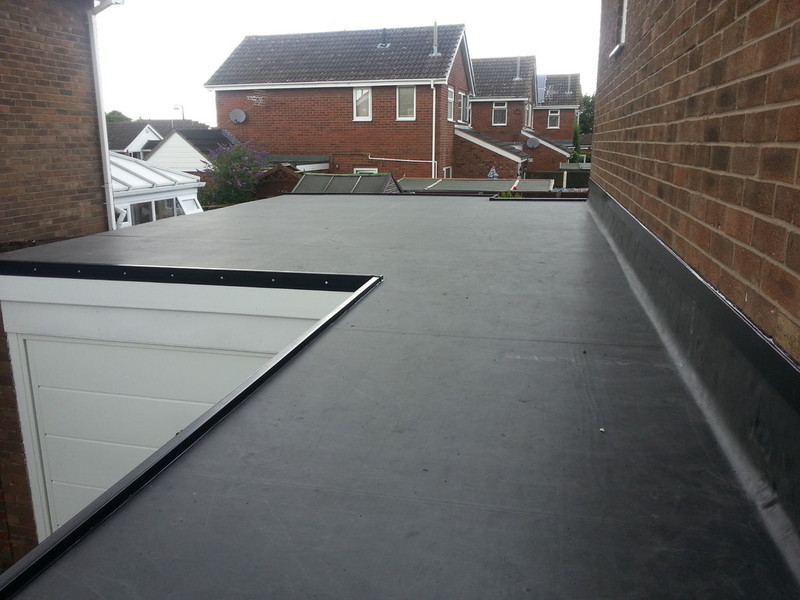 About JCB Roofing & Building Ltd
A FAMILY-OWNED CREWE BASED ROOFING COMPANY WITH OVER 20 YEARS' EXPERIENCE IN THE ROOFING INDUSTRY
JCB Roofing & Building Ltd have been in the business of domestic roofing for over half a century. Being based in central Crewe we are well placed to serve all areas in and around the Dunham on the Hill , Cheshire and the wider area. Our family-run business has been built on a mixture of communication and transparency topped with great pride in our customer support.
It's our aim to exceed your expectations at every level. All our roofing services in Dunham on the Hill come with a full guarantee. Whether you're looking for a complete roofing overhaul or require maintenance, give the team of experts at JCB Roofing & Building Ltd a call today. We have a wealth of experience, which has enabled us to grow into the highly professional company we are today, without losing our traditional core values for a high standard of service with total customer satisfaction.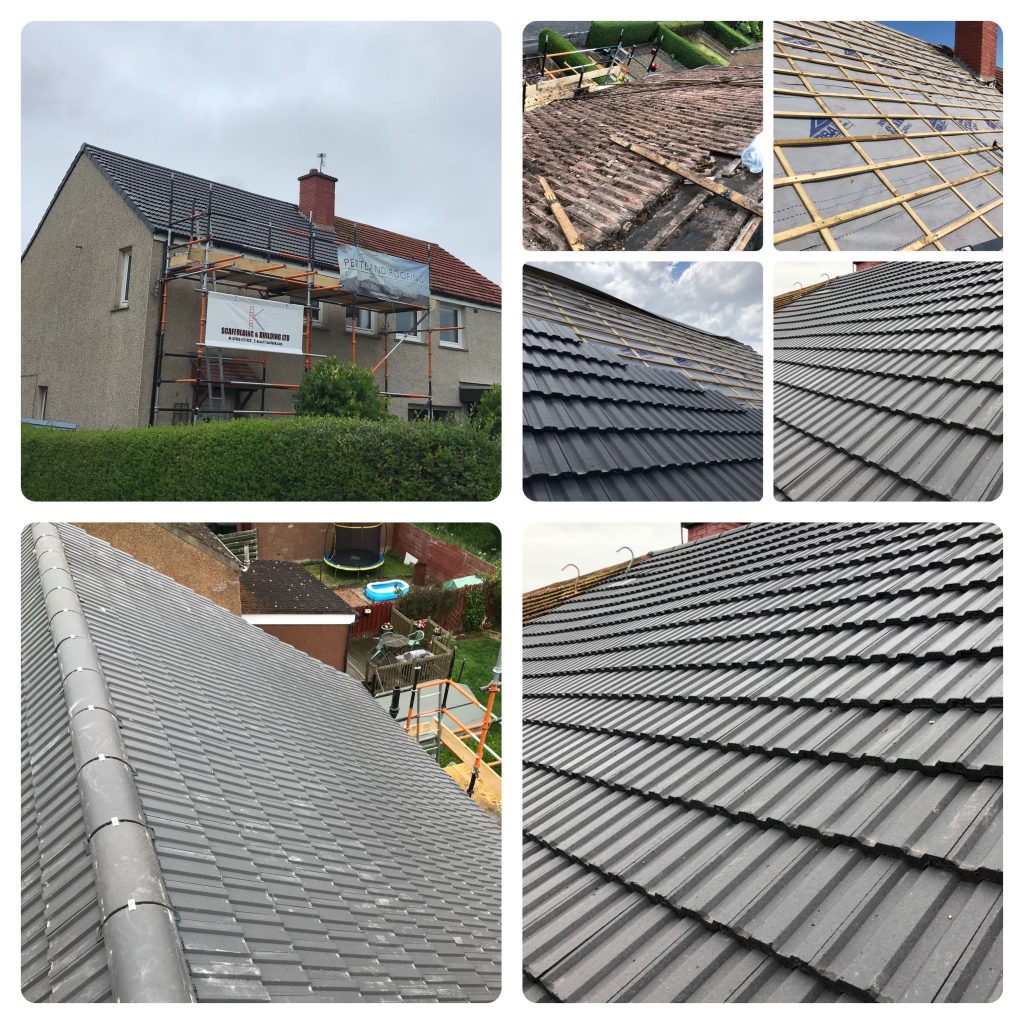 Roofing Work Undertaken Throughout Dunham on the Hill

Fibreglass GRP Roofing in Dunham on the Hill
Fibreglass GRP roofing in Dunham on the Hill provides a strong, durable and long lasting solution to commercial & industrial roofs. Whether its factory, warehouse, showroom or office, your roof is vital to the day to day running of your business. Leaks, damage, age and deterioration can all unexpectedly disrupt your business at any time. Therefore it is vital that your roof is maintained and built to industry standards to ensure the protection of your business and goods. If you are looking for a Fibreglass Roof in Crewe, JCB Roofing & Building Ltd provide a wide range of roofing services to commercial & industrial businesses as well as domestic & residential customers throughout the North West of England. From repairs & general services to complete rebuilds of all types, our GRP roofing services in Dunham on the Hill offer expert roofing to ensure your property receives the very best experience & service.
EPDM Rubber Roofing in Dunham on the Hill
EPDM Rubber comes for a fraction of the cost of continuous replacement of roofing in Dunham on the Hill, it is cut to the size to fit onto your particular shaped roof and trimmed to suit. No joins mean no leaks and it's so strong it can be walked on making it a good material for a balcony. It is flexible an UV, ozone, heat and puncture resistant so it wont crack or peel.
EPDM Rubber roofing in Dunham on the Hill is also simple to fit, once the cut to size piece of rubber is delivered then position it on the roof in the correct place, lift one side up and spread the adhesive on the wood, then fold the half down and do the same for the other half. Once done get a broom to smooth out the bubbles and all that's left is how you decide to edge it.
Our EPDM Rubber roofs carries a 20 and 30 year manufacturer's guarantee with a life expectancy of over 50 years and we supply the following grades:
Rubber EPDM 1mm shed grade
Rubber EPDM 1.2mm standard grade
Rubber EPDM 1.52 heavy duty
Rubber EPDM F.R. Fire Resistant
Roofline Services in Dunham on the Hill
JCB Roofing & Building Ltd provide a comprehensive roofline service installing fascias, soffits, guttering and bargeboards for that modern, clean and finished looking roof.
Adding a fresh roofline can be like a facelift to the outside of the house, instantly providing a clean and modern look whether it's a first installation or a replacement of an old system. Classic white or black PVC still rules the market but new options coming onto the market offer profiles designed to look like mahogany, oak and rosewood.
Guaranteed against fading for 10 years these high quality products can give your home a whole new exterior look and they also help keep your roof in great shape blocking rain and damp. Comprehensive Gutters, Fascias and Soffits Services by your local roofer in Dunham on the Hill.
Roof Repairs in Dunham on the Hill
Storms and in particular, high winds, cause damage to roofs throughout Dunham on the Hill – typically leading to roofing repairs. What can start as a small leak from a loose or missing tile can eventually end in damp or rotten joists and timbers. It is essential you manage these issues quickly and properly. Some roofing companies in Dunham on the Hill recommend low cost 'quick fix' solutions, like cement wash – however, we urge you to contact JCB Roofing & Building Ltd – a specialist in roofing and roof repairs. We will provide a full assessment of work needed, backed by our free estimate service. Simply get in touch to see how we can help with any roof repairs in Dunham on the Hill.
Velux Windows in Dunham on the Hill
Velux Windows in Crewe can offer a range of incredible benefits to your home. Not only are they a great way to add natural light and space to a room, but they also increase the value of your property by improving energy efficiency, air quality, and curb appeal. At JCB Roofing & Building Ltd, we're devoted to helping you get the most out of your roof, and your property, which is why we only use the very best materials and services to give you the project results that you deserve. In our eyes, no job is too big or too small, and Velux windows can be installed quicker than you might imagine, with minimal disruption, at a reasonable cost.
There's more to installing a Velux window than most people think. If you want to make sure that you get the best appearance and some incredible energy efficiency, then the window has to be properly measured and installed by a team of experts who know how to minimize energy loss. At JCB Roofing & Building Ltd, we've been working on homes around Dunham on the Hill for years – installing windows with skill and finesse. This experience means that we can create the perfect window for you in no time – with no fuss, and no exaggerated prices.
Tile & Slate Roofing in Dunham on the Hill
Slate is a natural durable product that is unaffected by normal extremes of temperature and is highly resistant to acids, alkalis and other chemicals. It retains its natural colour, even in UV light and is impermeable to water. Many leading tile manufacturers now stock alternatives to slate that still give the appearance of natural slate but at a lower cost. JCB Roofing & Building Ltd can supply and install new, reclaimed or slate roofing in Dunham on the Hill to meet your requirements.
Fascias & Soffits Dunham on the Hill
Years of withstanding the UK weather can leave your Dunham on the Hill home exposed to damp, condensation and decay.
But those all – important soffits, fascias, bargeboards, cladding boards, gutters and downpipes are easily forgotten – until something goes wrong!
Fascias are available in a range of styles and colours to suit your property and preference but when it comes to replacing Gutters, fascias and soffits in Crewe, choosing a good-looking roofline product is only half the story. Expert installation is vital too, in order to protect your home against damp!
Loft Conversions in Dunham on the Hill
Loft conversions in Dunham on the Hill are a great way to expand your home's living space and making the most of a space that would otherwise be largely unused. We know that a house is an expensive investment and you want to make the most of what you have, whether it be to accommodate a growing family with additional bedrooms, a bathroom or a play area for young children, or for an office space as more and more people work from home.
All these options and much more besides are achievable in your loft space to help improve your quality of life without the disruption of moving home.
Contact JCB Roofing & Building Ltd

As your local roofer in Dunham on the Hill we feel that no job is too big or small, here at JCB Roofing & Building Ltd every single job and client is important to us, we cater to all roofing services right through from small domestic repairs up to major commercial contracts. Our dedication and attention to detail is the same, no matter the size of the job. We believe in honest quotes and budget friendly pricing, we do not have a pushy sales team as we know our quality of work sells itself.Why not contact our roofing team for a free, no obligation quote for your roofing service needs in Crewe and surrounding areas?