Local Roofers For
Fascias and Soffits

in Crewe
Years of withstanding the UK weather can leave your Crewe home exposed to damp, condensation and decay.
But those all – important soffits, fascias, bargeboards, cladding boards, gutters and downpipes are easily forgotten – until something goes wrong!
Fascias are available in a range of styles and colours to suit your property and preference but when it comes to replacing Gutters, fascias and soffits in Crewe, choosing a good-looking roofline product is only half the story. Expert installation is vital too, in order to protect your home against damp!
Many companies just cover over the rotting existing timber fascia and soffits without actually repairing the underlying problems, this can only hide your problems temporarily. However, JCB Roofing & Building Ltd, has many years experience and can provide a complete replacement service that will protect your property for years and years.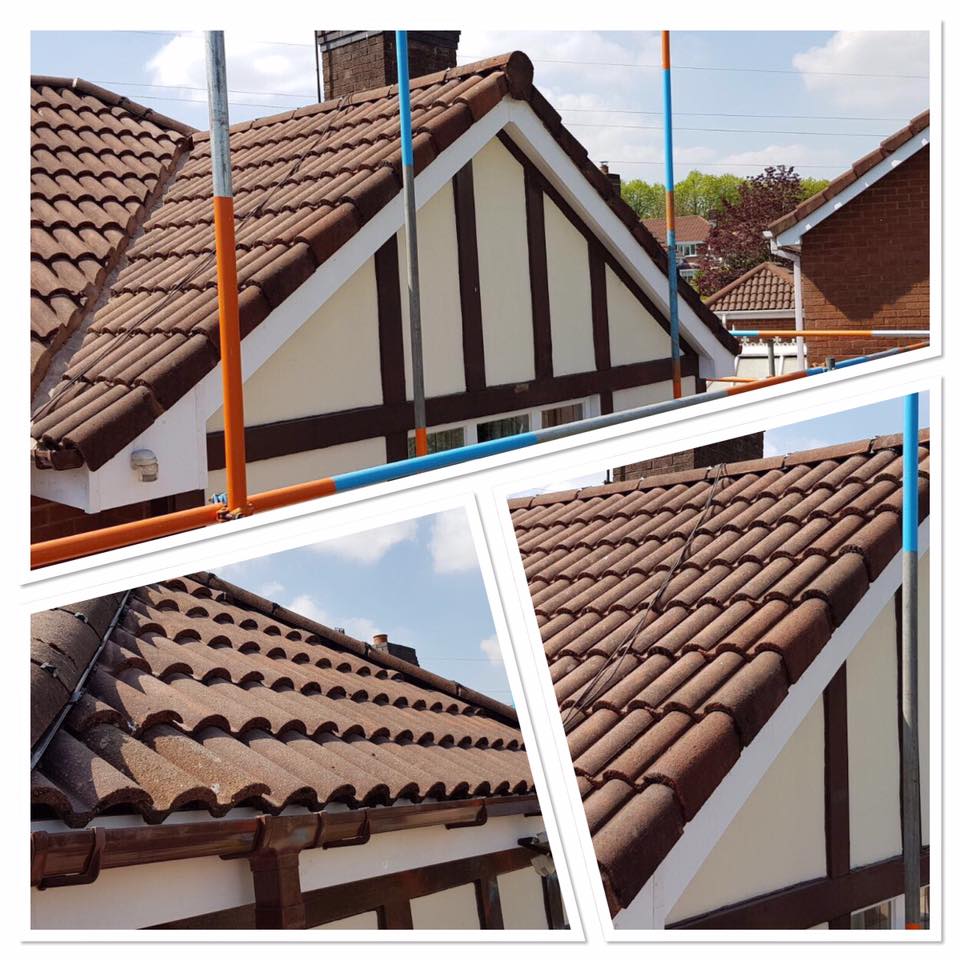 The Advantages of having a uPVC Roofline:
Self coloured – you can put an end to all that painting! – (eg. white, light brown, dark brown & wood grain finishes)
Durable material
Complete approach to a complete finished appearance
Exceptional weathering performance
Pollution resistant
Resistant to vermin and insect attack
Colourfast guarantee against warps, cracks, and peeling
Transform the appearance of your home at a very reasonable cost
Fascia & Soffit Installation Process
Bristol Roof Company, will arrive promptly on the morning of your installation and begin preparation causing minimal disturbance to the customer and neighbouring properties.
The Process For New Fascias & Soffits
We carefully remove all existing timber fascia and soffit.
Any remedial work to main timbers is carried out.
End tiles which lead to gutters are removed and any rotten felt is trimmed back.
Only when we have dealt with all the underlying problems, will we move to replace the existing boards with premium gleaming new uPVC Fascias and Soffits.
Install hidden ventilation system & uPVC gutter & downpipe.
JCB Roofing & Building Ltd, will then make finishing touches, quality checks, remove debris and tidy the premises. All debris and old materials will be removed from the property and disposed off correctly.
Finally the hard work results in a totally maintenance free, beautiful new roofline which is fully guaranteed for 10 years!
Contact JCB Roofing & Building Ltd

For more information on any of our roofing services, or to arrange a free survey and quotation for new fascias and soffits in Crewe please contact our team today.